Kenworth W900 Radiator From Active!
650007 – Kenworth W900 1995-2007 replaces o.e. bolt-on radiator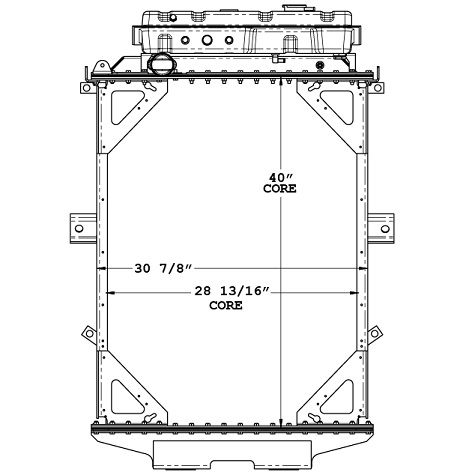 Core Dimensions
Height: 40″
Width: 28.75″
Depth: 2.25″
Overall Height: –
Description
Product Type: Radiator
Orientation: Downflow
Filler Neck: Top
Inlet: 2.5″ (left)
Oil Cooler: None
OE Numbers
650007 650007BT 6507
S6507 619RA007 KEN09
650012 650012BT KEN18
BTC1111R BT1111R 21012505
SPI21012505 ABPN2021012505
W93 W94 W95 437598
CVT80483 CVTM80483 CVTU80483

Why Get The Cooling System Combo?
When it comes to the cooling system on your heavy equipment it is so important to ensure that everything is in working order. Let us help you to get your cooling system in the best shape possible.
An ineffective cooling system can cause several issues, such as reduced fuel mileage, damage to your turbo as well as contribute to an inefficient exhaust system. We want to help ensure that your cooling system is perfect working order. While you are replacing the radiator, it may be time to also replace the charge air cooler and condenser since you already have them out.
We want to save you from any costly downtime in the future, contact us today to find out how much we can help!