American LaFrance- Browse replacement parts
American LaFrance was one of the oldest fire apparatus manufacturers in the United States, despite the fact that they are no longer in business, Active is still able to offer repair and replacement parts on your rescue vehicle and freightliners! With a large stock of popular and not so popular cooling products as well as the ability to make your OE replacement parts if needed.
While using your heavy-duty truck, you can be confident that should you need repair, we can help you through that! If your radiator, charge air cooler or condenser is beyond any repair, Active Radiator has the most popular replacement parts in stock across the U.S. For example, we have the 800088WF Radiator for your 2013 American LaFrance Fire Truck .
Experience the Active advantage today! We'll help get your equipment back in service quickly with minimal downtime. Find a location near you to buy an Advanced radiator replacement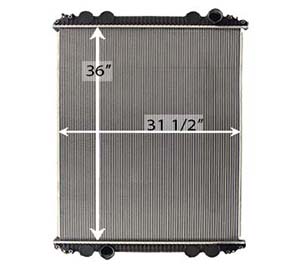 American LaFrance Eagle Radiator
OE NUMBERS
800023ST
800023PT
8023
8023PA
S8023
S8023PA
FRE23
FRE23PA
613RA023
RA023
FR46SHORT
7856
82639
239187
TR9187
SC239187
SCSI239187
559187A
559187
CVTM82153
CVTU82153
CTVTM82153
CTVTU82153
437215S
437215
0437215
0437215S
437215P
0437215P
REA4210219
200017
HD200017
LT1048
HD1048
PT7286
HDC010748PA
HDC010748
SRM9407
A0517822000
A0517822001
A0517822002
A0517843000
A0517966000
A0517966001
A0519011001
A0519011003
3AH00297SP
EXO3AH00297SP
3AH00297
EXO3AH00297
EXO3AH00308SP
3AH00308SP
EXO3AH00208
3AH00208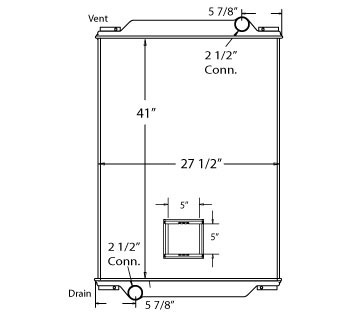 Freightliner Condor with PTO
OE NUMBERS
800025ST
S8025
8025
613RA025
RA025
FRE25
FR52PTO
437257
437257P
437257S
239282
SC239282
TR9282
SCSI239282
559282
FLX000249
SRK7116SPLCB
HDC010153
A0519219001
A0519219003
A0519220001
BHT70969
70969
BHT70978
70978
BHT70985
70985
Freightliner Condor 2004 – 2007
OE NUMBERS
800039ST
8039
S8039
800039AP
RA039
613RA039
FRE39
238649
239287
TR9287
SCSI239287
559287
FR51
8270
437385S
437385
437385P
AFA000242
FLX000242
HDC010143
HDC010143PA
CTVTU82703
FLX000242
SRK7100SPL
1167
LT1167
20011750
SPI20011750
ABPN2020011750
A0520667000
A0520667001
A0520668000
A0520668004
A0520668006
A0520668008
A0520668010
A0520801000
A0520801001
A0520802000
A0520802001
A0520802002
A0520802003
MOD1A19130
1A19130
MOD1806338
1806338
MOD3S51448G
3S51448G
MOD3S51448
3S51448
MOD3A51448G
3A51448G
MOD3A51448
3A51448
MOD3S51461G
3S51461G
MOD3S51461
3S51461
MOD3A51461G
3A51461G
MOD3A51461
3A51461