Active can manufacture a new radiator, charge air cooler, or oil cooler for any application. Extend the life of your heat exchanger by using our Proprietary Anti-Corrosive Coating.
Active offers a unique and proprietary coating process. This process can be applied to any radiator, charge air cooler, oil cooler, and heating, ventilation, air conditioning coils, components, and cabinets.
Reduces maintenance and operating cost
Extends service life
Resists corrosion, ultraviolet rays, and moisture
Durable, meets more than 5,000 hours salt-spray resistance
Recommended applications:
Trucks and Buses exposed to salt
Marine Applications
Agricultural equipment exposed to fertilizer
Gen sets used near salt water
Roof-mounted gen sets exposed to acid rain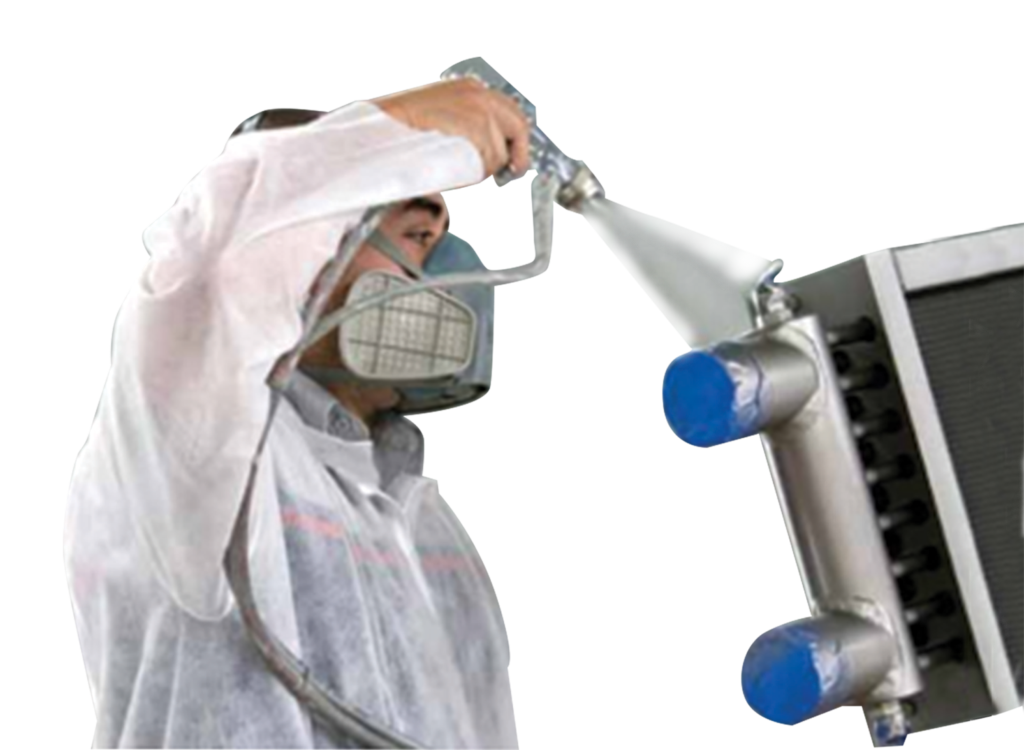 CORROSION RESISTANCES
ES2 pigments are made from a high-performance stainless alloy and are resistant to corrosive conditions. ES2 pigments are therefore suitable for even the most corrosive environments and will maintain their appearance after many years' exposure. ES2 pigments help to reduce the effect of thermal loss / degradation by enhancing heat transfer through the coating. Typical transfer loss is ≤1%.
UV DEGRADATION PREVENTION
ES2 pigments form a multi-layer structure throughout the paint film. This creates a barrier layer which reflects sunlight away from the paint film preventing ultraviolet rays from penetrating. As a result, UV degradation of individual polymer molecules is eliminated, the film integrity is maintained, and the pigment particles are well anchored to the substrate. The resultant smooth, hard finish stops dirt from accumulating.
CORROSION RESISTANCE
The multi-layer structure of the ES2 pigments slows the passage of water molecules into the film and acts as an effective moisture barrier. This prevents subsequent swelling and deterioration of the protective film.
Technical Properties
| PROPERTY | TEST METHOD | PERFORMANCE |
| --- | --- | --- |
| Salt Spray | DIN53167 / ASTM B117 | Exceeds 5,000 hours |
| Water Immersion | ASTM D870 | >1,000 hours |
| Pencil Hardness | ASTMD3363 | HB-F |
| Cross Hatch Adhesion | ASTM D3359 | 0 (5B) |
| Humidity | ASTM D1735 | 1,000 hours minimum |
| UV Resistance | ASTM D4587 | 1,000 hours |
| Mandrel Bend (Flexibility) | ASTM D522 | Pass – 3,175mm (0.125 inch) |
| Mold Resistance | ASTM G21 | Pass |
| C5-1 Continuous Condensation | ISO 6270 | Pass |
| C5-1 Salt Spray | ISO 7523 | Pass |
| C5-1 Chemical Resistance | ISO 2812-1 | Pass |