Autocar- Browse replacement parts
Although many changes over the years, we are still able to assist you with your Autocar radiator needs! With a large stock of popular and not so popular cooling products as well as the ability to make your OE replacement parts if needed.
While using your heavy-duty truck, you can be confident that should you need repair, we can help you through that! If your radiator, charge air cooler or condenser is beyond any repair, Active Radiator has the most popular replacement parts in stock across the U.S. For example, we have the 800098 Radiator for your 2010 Autocar WX.
Experience the Active advantage today! We'll help get your equipment back in service quickly with minimal downtime. Find a location near you to buy an Advanced radiator replacement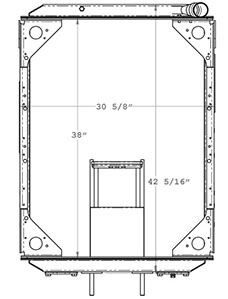 Autocar WX Radiator 2003-Newer
OE NUMBERS
800064BT
8064
637RA064
RA064
AUT01
VG88PTO
238816
SC238816
SCSI238816
TR8816
437216
8376
HDC010120
A2000003001
A2000025001
1003085
3085388
3085013
3085279
8179099
8179102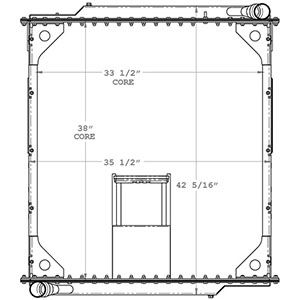 Autocar
OE NUMBERS
800076BT
637RA076
RA076
S8076
9076R
9076
AUT02
FLX000628
HDC010742SK
HDC010742
437467
VG89PTO
238732
SCSI238732
SC238732
TR8732
1003712
1003712AS
A2000061001
A2000070001
A2000071001
A2000099001
Volvo – Autocar Expeditor 1995-2007 Radiator 3085389
OE NUMBERS
800102
3085389