Active manufactures premium condensers for high efficiency as well as common condenser products.
Shop our complete line of condensers for Class 5-8 trucks, all makes and models.
---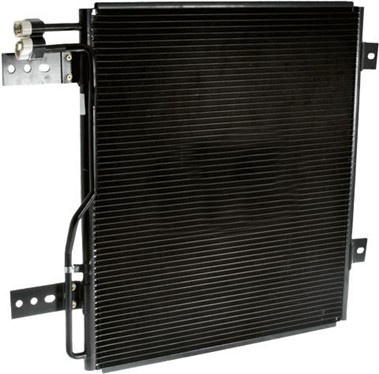 Why Replace the AC Condenser?
The AC Condenser might be a small part in such a large truck; however, it can cause major issues if it's not maintained or working properly.
Oil Travels with Freon Through the cooling system. When the condenser leaks, the oil deposits on the exterior; causing dirt and debris to collect. This restricts air flow through the charge air cooler and radiator, potentially causing the engine to overheat.
Interior is clogged which occurs when the compressor fails.
Leaking oil causing the system to emit warm air.
As well as manufactured parts for well-known brands such as: