Dresser Off-Road Industrial Equipment Parts
Dresser Radiators & Oil Coolers
Active goes the extra mile to deliver top-of-the-line repair and replacement parts for your Dresser off-road industrial equipment. If you suspect that your Dresser equipment's radiator or oil cooler may be malfunctioning, it's important to have an experienced technician do an inspection and perform any necessary repairs. Our technicians here at Active Radiator have experience repairing a wide range of commercial equipment from almost every manufacturer, including Dresser oil coolers for your excavators, crawler tractors, wheel loaders, and more.
For example, we offer part number 270231, which is an oil cooler for your Dresser TD8E Dozer. We know how important it is to have your equipment working on the job site, we are here to help you cross any bridge when it comes to repair or replacement. Maintaining a working oil cooler prevents your oil cooler from failing and forcing all the hydraulic fluid from the system, risking further damage and a delay in your work. We know that repair is not always possible, which is why we strive to offer the most popular OE quality Dresser replacement parts in stock at our facilities across the U.S.
You can browse a selection of our aftermarket Dresser radiators and oil coolers below, and then schedule a servicing appointment at your closest Active Radiator location, and our technicians will evaluate your needs. We'll help you get your equipment back in service quickly and with minimal downtime. Find a location near you to buy replacement parts for your Dresser radiator and oil cooler.
Aftermarket Dresser Parts
High-quality aftermarket Dresser parts are essential for anyone who needs to keep their off-road industrial engine running smoothly. Active offers a wide range of quality and affordable parts designed for machines that need to get the job done quickly and reliably. With the right parts in hand, you can easily keep your equipment running high performance without any worry or concern, even in harsh conditions like extreme temperatures, rugged terrain, and long journeys.
Dresser Off-Road Industrial Equipment
When it comes to getting reliable aftermarket Dresser parts, look no further than Active Radiator. We carry radiators and oil coolers that will help you complete your repair or replacement in no time. Our team of experts is always here to help and is happy to answer any questions you may have. Contact us for more information.
The Active Advantage
Experience the Active advantage today! Get your equipment back in service quickly with minimal downtime. Find a location near you to buy a Dresser industrial equipment part replacement or schedule to bring us your Dresser part to evaluate for repair.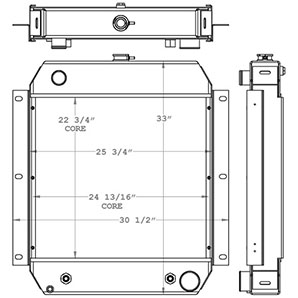 PART NUMBERS
450948
451575
451588
Browse Dresser Radiators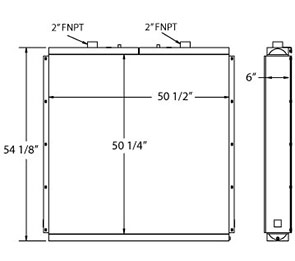 PART NUMBERS
Browse Dresser Oil Coolers