Gillig Radiators – Browse replacement parts
Do you need a new Gillig radiator, or can it be repaired? How can you tell if the radiator is repairable or if you need a new one? Major coolant leaks are a common indicator that a new radiator is your best option. Active is here to help! We can help to bridge the gap in the current supply chain issues and get you the parts that you need!
The main component of your cooling system is the radiator, it keeps your engine at the optimal operating temperature. This is why it is so important to ensure that it is in working order. While using your Gillig emergency vehicle or motorhome, you can be confident that should you need repair, we can help you through that! If your radiator is beyond any repair, Active Radiator has the most popular Gillig replacement parts in stock across the U.S. If we do not have it we will make it for you! For example, we have the 451231 Radiator for your Gillig motorhome.
Experience the Active advantage today! We'll help get your equipment back in service quickly with minimal downtime. Find a location near you to buy a Gililg radiator replacement or schedule to bring us your radiator to evaluate for repair.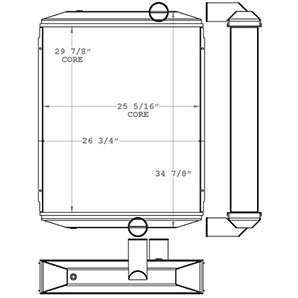 Gillig Motorhome Radiator
OE NUMBERS
451231BT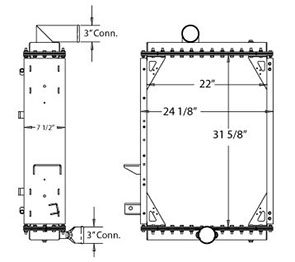 Gillig Bus Radiator
OE NUMBERS
310042BT
250RA042
RA042
290250RA042
GRC201
8249
CME82496
LF131137
238818
SC238818
SCSI238818
437603
0164836001
TAL073109
HDC010678
2612006
2612046
3S52496
8217447000
8232944001
8217447000DK
8232944001DK
8239222000
8239222000DK
8218923000DK
8218923000
8232944000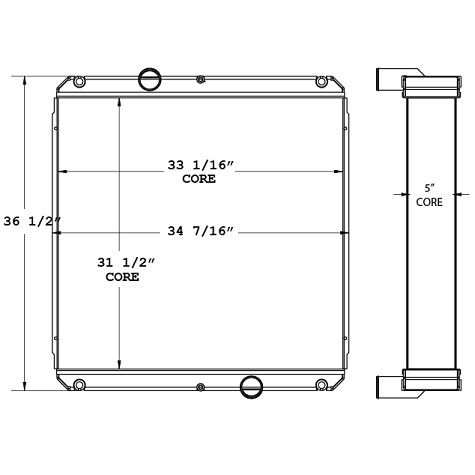 Gillig Bus Radiator
OE NUMBERS
310133AT
3E0140337100
3E0140337200
8270767001
3S0140337200