Vermeer Radiators are essential components in maintaining the optimal temperature of your vehicle's engine. These radiators are designed to dissipate heat by circulating coolant through the engine, ensuring it operates within the appropriate temperature range. Proper cooling is vital for the engine's efficiency and longevity.
Regular maintenance of your Vermeer Radiator is crucial to prevent overheating and other engine issues. If your radiator is not functioning correctly, your vehicle may experience symptoms such as engine overheating, coolant leaks, and decreased performance. It's essential to address these issues promptly to avoid further damage to your engine.
At Vermeer Radiators, we offer a wide selection of high-quality radiators, including models for various Vermeer equipment. Our inventory includes both standard and specialized radiators to meet your specific needs. If you cannot find the exact radiator you're looking for, we can customize one for you.
Experience the Vermeer Radiators advantage today! Our expert team can assist you in finding the right radiator for your vehicle, ensuring efficient cooling and optimal engine performance. Visit a nearby location to explore our range of Vermeer Radiators and receive professional assistance in selecting the perfect radiator for your equipment.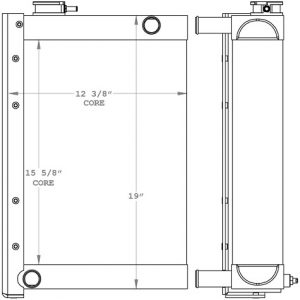 Vermeer S725TX Mini Skidsteer Radiator
OE NUMBERS
450853
450853AT
163733281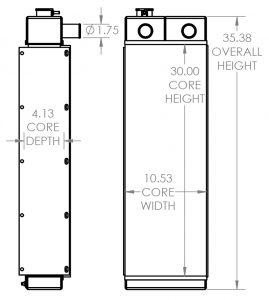 Vermeer D20X22 Series 2 Radiator
OE NUMBERS
451824
451824AT
296364357
102308A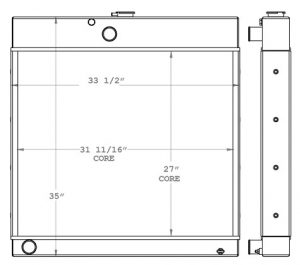 Vermeer 1400BC Wood Chipper Radiator
OE NUMBERS
450972
450972AT
I03
103
163552686
163552683
156919001