Prentice Radiators – Browse Replacement Parts
Are you having issues with your cooling system? The radiator could be the culprit. How can you tell if the radiator is repairable or if you need a new one? Major coolant leaks are a common indicator that a new radiator is your best option. Active is here to help! We can help you to get the parts for even the older models of Prentice loaders.
While using your Prentice equipment, you can be confident that should you need the radiator repaired, we can help you through that! If your Prentice radiator is beyond any repair, Active Radiator has the most popular Prentice replacement parts in stock across the U.S. For example, we have the 450422 for your Prentice 384 Loader.
Experience the Active advantage today! We'll help get your equipment back in service quickly with minimal downtime. Find a location near you to buy a Prentice radiator replacement.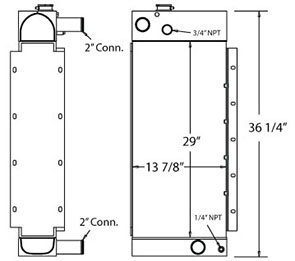 Prentice 384 Loader
OE NUMBERS
450422AT
30010597
BT5323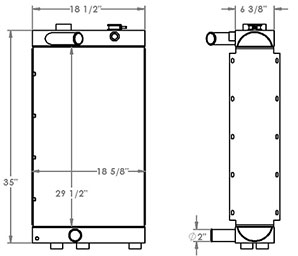 Prentice 2210 Log Loader Radiator
OE NUMBERS
451401AT
30012489
10084436
1891086000