www.activeradiator.com
310048WF

- Van Hool Bus Radiator
---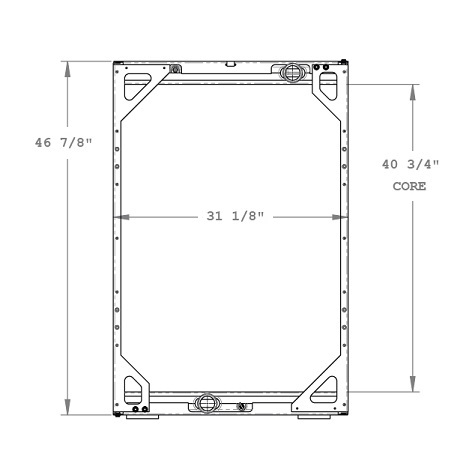 Options / Pricing / Availability
To see availability click on the variation part number
| | |
| --- | --- |
| New Accounts | 800-779-4223 |
| Atlanta, GA | 404-472-0790 |
| Baltimore, Md / Washington DC | 301-937-6088 |
| Charlotte, NC | 215-289-9480 |
| Chicago, IL | 815-725-1470 |
| Cincinnati, OH | 866-540-9638 |
| Dallas, TX | 214-462-7855 |
| Houston, TX | 713-670-0220 |
| Los Angeles, CA | 562-921-0748 |
| Philadelphia, PA | 215-289-9480 |
| Phoenix, AZ | 602-338-9343 |
| Tampa, FL | 863-606-5999 |
| Toledo, OH | 567-331-3108 |
Core Dimensions
Height:
40.75"
Width:
29.25"
Depth:
2.25"
Overall Height:
-
Description
Product Type:
Radiator
Filler Neck:
None
Inlet:
2.375" (Top Right)
Outlet:
2.375" (Bottom Left)
Oil Cooler:
None
OE Numbers
310048
310048ATWF
310048AT
10682691
10684376
10682691ABC

Product Information
At Active, we understand the importance of seamless installation and long-lasting performance for your truck radiators. That's why we offer radiators complete with pre-installed mounting frames for various popular truck models.
Say goodbye to the tedious process of removing and installing frames when you purchase a new radiator. Our pre-installed frames come ready-to-go, saving you a significant 1 to 2 hours of labor typically required for radiator setup. What's more, our pre-installed frames ensure optimal alignment, reducing stress on your new radiator and significantly extending its lifespan. Make the smart choice – choose Active radiators with pre-installed mounting frames. Upgrade your truck's performance effortlessly and enjoy worry-free driving for years to come!