Temsa Radiators – Browse Replacement Parts
When your engine is overheating it is possible that the radiator is the cause. How can you tell if the radiator is repairable or if you need a new one? Major coolant leaks are a common indicator that a new radiator is your best option. Active is here to help! We can help you to get the parts for even the older models of Temsa Bus.
While using your Temsa radiator, you can be confident that should you need repair, we can help you through that! If your Temsa radiator is beyond any repair, Active Radiator has the most popular OE quality Temsa replacement parts in stock across the U.S. For example, we have the 451003 for your Temsa Bus, as we know how important it is to stay on the road.
Experience the Active advantage today! We'll help get your equipment back in service quickly with minimal downtime. Find a location near you to buy a Temsa radiator replacement.
Temsa Bus
OE NUMBERS
310075AT
RP267130Y
RP267130YAR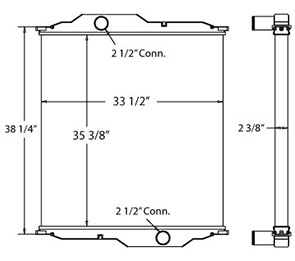 Temsa Bus
OE NUMBERS
310094AT
RP267169Y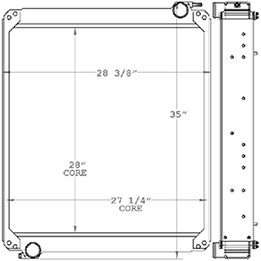 Temsa Bus Radiator
OE NUMBERS
451003AT
RP267167
253700