Wabtec Radiators – Browse Replacement Parts
How can you tell if the radiator is repairable or if you need a new one? Major coolant leaks are a common indicator that a new radiator is your best option. If you're not sure, schedule a servicing appointment with your closest Active Radiator location, and our technicians will evaluate your needs.
If your Wabtec radiator is beyond repair, Active Radiator has the most popular Wabtec replacement parts in stock across the US.
Experience the Active advantage today! We'll help you get your equipment back in service quickly and with minimal downtime. Find a location near you to buy a Wabtec radiator replacement.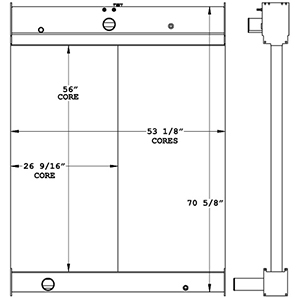 MTU 12V1600 DS600 Onsite GenSet Radiator
OE NUMBERS
450910AT
SK6263
X57520500005
RSK6263