Enhance Tub Grinder performance with Active Radiator's Cooling Assemblies
Active Radiator's Cooling Assemblies are specifically engineered to enhance Tub Grinder's performance in a variety of applications. Whether you're tackling land clearing, waste recycling, or biomass processing, our cooling solutions ensure that your equipment stays cool and operates at optimal efficiency.
Our Cooling Assemblies are designed with precision and attention to detail, utilizing advanced technologies such as charge air coolers and oil coolers. These components work together seamlessly to cool both the intake air and lubrication fluids. Ensuring that your Tub Grinder's engine remains cool under even the most demanding conditions.
What sets Active Radiator apart from other providers is our commitment to delivering custom parts tailored specifically for leading Tub Grinder brands like Vermeer, Morbark, Hogzilla, Precision, and more. Our team of experts works closely with manufacturers' specifications to ensure perfect compatibility and seamless integration into your existing setup.
Don't compromise on engine cooling when it comes to your Tub Grinder. Trust Active Radiator's Cooling Assemblies for unmatched efficiency enhancements that will keep your equipment running smoothly day after day. Experience the difference today!

Our Range of Cooling Assemblies
Radiators:
Active Radiator offers robust radiators designed to efficiently dissipate heat, preventing overheating and engine damage. We craft our radiators with precision and durability to withstand the demands of heavy-duty tub grinding operations.
Charge Air Coolers:
Our charge air coolers optimize engine combustion efficiency, increasing horsepower and reducing emissions. Active Radiator engineers charge air coolers to enhance the overall performance of tub grinders. Which leads to improved productivity and reduced fuel consumption.
Oil Coolers:
Proper lubrication is vital for the longevity of tub grinder engines. Active Radiator's oil coolers maintain optimal oil temperature, ensuring consistent lubrication and minimizing wear and tear. With our oil coolers, you can trust your tub grinder to deliver reliable performance over the long term.
Compatibility with Leading Tub Grinder Brands

At Active Radiator, we understand that different tub grinder brands have unique cooling system requirements. That's why our Cooling Assemblies are designed to be compatible with a wide range of leading tub grinder brands. Whether you own a Vermeer Tub Grinder, Morbark Tub Grinder, Hogzilla Tub Grinder, Precision Tub Grinder, or any other brand in the market. Our cooling assemblies will seamlessly integrate into your machine.

We take pride in offering custom parts and solutions that meet the exact specifications of each brand. Our team of experts has extensive knowledge and experience working with various tub grinder models. Ensuring that our cooling assemblies provide optimal engine cooling for enhanced performance and efficiency.

When it comes to compatibility, we leave no stone unturned. We conduct thorough research on each tub grinder brand to understand their specific cooling system requirements. This enables us to engineer tailor-made solutions that fit perfectly into your existing setup without any modifications or compatibility issues.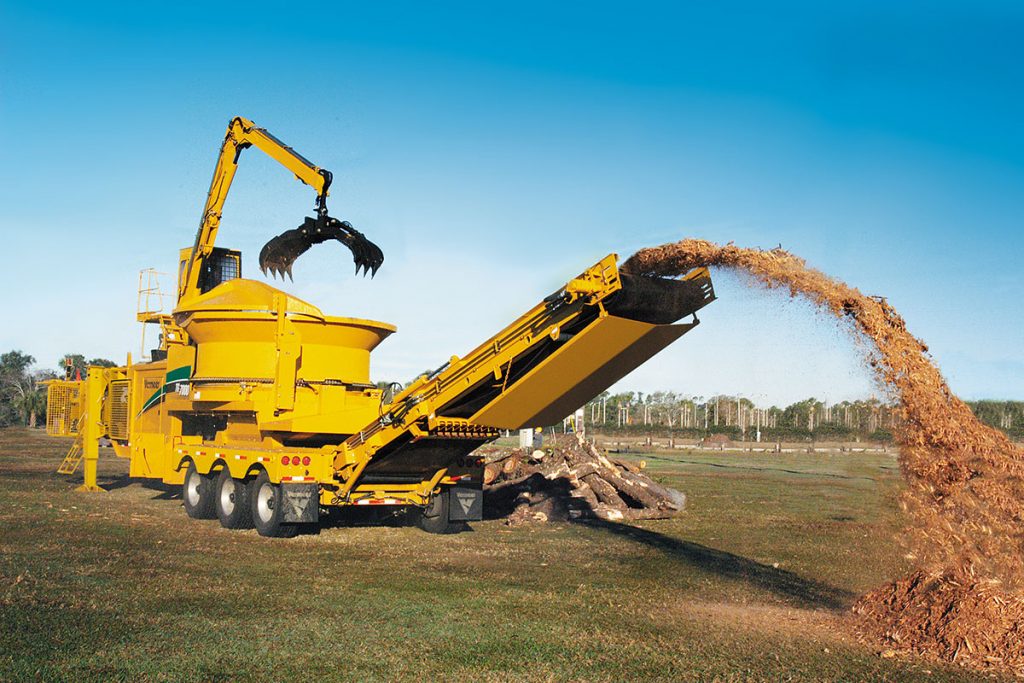 Why Choose Active Radiator?
When it comes to choosing the best cooling assemblies for your tub grinder, Active Radiator stands out as the top choice. With years of experience in providing high-quality radiator systems and cooling components, they have earned a reputation for excellence in the industry.

Active Radiator takes pride in offering custom parts that are specifically tailored to fit leading tub grinder brands such as Vermeer, Morbark, Hogzilla, Precision, and more. This compatibility ensures a seamless integration into your existing equipment without any modifications or compromises.

In addition to their exceptional product quality, Active Radiator also offers excellent customer service. Their team of experts is always ready to assist you with any questions or concerns you may have regarding their products or installation process.

So why choose active radiator? The answer is simple – they offer high-quality, industrial-grade cooling solutions that optimize engine performance while ensuring reliability and durability. When it comes to enhancing the efficiency of your tub grinder's engine cooling system, trust Active Radiator for unmatched
Customer Reviews and Testimonials
At Active Radiator, we take pride in providing top-quality cooling assemblies for tub grinders. But don't just take our word for it – hear what our customers have to say:
"I've been using Active Radiator's cooling assemblies in my Vermeer tub grinder for years, and I couldn't be happier with the performance. The engine stays cool even during long hours of operation, ensuring optimal efficiency and preventing any overheating issues." – John D., Vermeer Tub Grinder Owner.

"The Morbark tub grinder on my farm was struggling with engine cooling until I installed Active Radiator's cooling assembly. It made a world of difference! The temperature is now consistently regulated, which has greatly improved the overall performance of the machine." – Sarah M., Morbark Tub Grinder Owner.

"After trying several different brands, I finally found Active Radiator's cooling assembly for my Hogzilla tub grinder. It exceeded all my expectations! The quality craftsmanship and efficient design ensure that my engine runs smoothly without any heating problems." – Michael R., Hogzilla Tub Grinder Owner.

"Active Radiator's custom parts transformed my Precision tub grinder into a powerhouse machine. The radiator system they provided not only keeps the engine cool but also enhances its efficiency significantly. I highly recommend their products to anyone looking to optimize their tub grinder's performance." – Emily S., Precision Tub Grinder Owner.

When it comes to achieving optimal engine cooling for your tub grinders, look no further than Active Radiator's Cooling Assemblies. Our range of radiators, charge air coolers, oil coolers, and other components are designed specifically for enhancing the performance of your machine while ensuring maximum reliability. With compatibility across leading tub grinder brands and a track record of customer satisfaction,