Bus Radiators – Get Service Locally
Having to deal with a bus in your fleet that needs a new radiator can be frustrating, especially if several buses need repairs at the same time!
Our staff here at Active Radiator can help keep your buses in route with minimal down time. When you need to replace a bus radiator, find one of our locations near you for prompt pickup or delivery!
We offer radiators and charge air coolers for almost every bus manufacturer in the market including MCI, Thomas Bus, Van Hool, and many more.
Check out our selection of radiators below and call or visit us in person for expert advice and professional bus radiator repair or replacement services.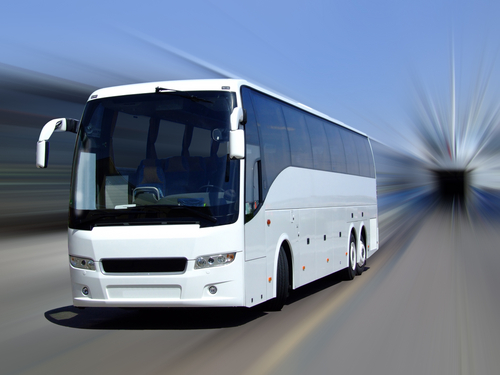 View Product Browser With Pictures
---
| Part Number | Height | Width | Depth | Filler Neck | Product | Inlet | Outlet | Oil Cooler |
| --- | --- | --- | --- | --- | --- | --- | --- | --- |
| 310001 | 29.75 | 26.125 | 2.25 | None | Radiator | Left | Right | N/A |
| 310002 | 29.75 | 26.125 | 2.25 | None | Radiator | Left | Right | N/A |
| 310003 | 29.75 | 26.125 | 2.25 | None | Radiator | Right | Right | N/A |
| 310006 | 31 | 26 | 2.25 | None | Radiator | Left | Right | None |
| 310007 | 31 | 26.125 | 2.25 | None | Radiator | Left | Right | None |
| 310011 | 24.875 | 24.875 | 2.25 | None | Radiator | Left | Right | Bottom |
| 310012 | 33.25 | 26.375 | 2.25 | None | Radiator | Center | Right | Bottom |
| 310017 | 29.75 | 26.125 | 2.25 | None | Radiator | Right | Right | N/A |
| 310021 | 29.625 | 25.75 | 2.25 | None | Radiator | Left / Top | Right | Bottom |
| 310030 | 32.4375 | 28 | 2.625 | None | Radiator | Left / Top | Right / End | None |
| 310031 | 73.75 | 13.4375 | 3.5 | None | Radiator | Right | LEFT | None |
| 310034 | 31.3125 | 17 | 4.1875 | None | Radiator | Top /Right | Top / Left | None |
| 310035 | 28.8125 | 25.25 | 2.25 | None | Radiator | Right | Left | BOTTOM |
| 310036 | 35 | 33.5625 | 3.875 | None | Radiator | Top /Right | Top / Left | None |
| 310038 | 29.25 | 24.75 | 4.625 | None | Radiator | Top Left | Top Right | None |
| 310041 | 30 | 17.0625 | 4.0625 | None | Radiator | Top Right | Bottom Left | None |
| 310042 | 31.75 | 22 | 4.0625 | None | Radiator | Top Center | Bottom Center | None |
| 310043 | 28.875 | 25.5 | 4.1875 | None | Radiator | Top /Right | Bottom Right | None |
| 310044 | 33 | 32.4375 | 3.875 | None | Radiator | Top /Right | Bottom Left | None |
| 310048WF | 40.75 | 29.25 | 2.25 | None | Radiator | Top Right | Bottom Left | None |
| 310049WF | 40.75 | 29.6875 | 2.25 | None | Radiator | Top Right | Bottom Left | None |
| 310050 | 42.25 | 18.5 | 4.1875 | None | Radiator | Top Right | Bottom Left | None |
| 310051 | 30 | 18.125 | 2.25 | None | Radiator | Top Left | Bottom Right | Left |
| 310052 | 28.125 | 27.125 | 1.5625 | None | Radiator | Top Left | Bottom Right | Bottom |
| 310054 | 32.75 | 35.5 | 4.1875 | None | Radiator | Top Right | Bottom Left | None |
| 310055 | 45 | 48 | 3.875 | None | Radiator | | | None |
| 310056 | 31.75 | 35.125 | 3.1875 | None | Radiator | | | None |
| 310057 | 33.25 | 31.5 | 3.5 | None | Radiator | | | None |
| 310058 | 33 | 31.5 | 3.0625 | None | Radiator | | | None |
| 310061 | 31.875 | 24.75 | 4.75 | None | Radiator | | | None |
| 310062 | 29.875 | 25 | 2 | Top Right | Radiator | Top Left | Bottom Right | Bottom |
| 310064 | 28.4375 | 27.75 | 2.25 | None | Radiator | Top Left | Bottom Right | Bottom |
| 310065 | 33 | 31.5 | 3.0625 | None | Radiator | | | |
| 310066 | 40.5 | 27.875 | 2.25 | None | Radiator | | | None |
| 310068 | 30 | 19 | 2.25 | | Radiator | | | |
| 310069 | 46.9375 | 33.1875 | 4.125 | None | Radiator | Right Center | Right | None |
| 310070 | 47.25 | 27 | 4.625 | None | Radiator | Left Center | Right Center | None |
| 310071 | 29.375 | 24.75 | 4.6875 | None | Radiator | Top Left | Bottom Right | None |
| 310073 | 34 | 21.5 | 5.5625 | None | Radiator | | | None |
| 310074 | 31.5 | 25.25 | 5 | None | Radiator | Top Left | Bottom Right | None |
| 310075 | 38.875 | 30.25 | 2.875 | None | Radiator | Upper Left | Lower Right | None |
| 310077 | 45 | 48 | 2.25 | None | Radiator | | | None |
| 310078 | 35.3125 | 35.0625 | 3.0625 | None | Radiator | | | None |
| 310082 | 45.375 | 40.6875 | 3.0625 | None | Radiator | Left | Right | None |
| 310083WF | 27.5 | 32.6875 | 2.25 | None | Radiator | Right | Left | None |
| 310084 | 25.25 | 15.8125 | 3.25 | Left Center | Radiator | Top Left | Lower Right | |
| 310086 | 50.5 | 24.5 | 4.1875 | None | Radiator | Top Left | Bottom Left | None |
| 310088 | 51.25 | 27 | 6.25 | None | Radiator | Top Left | Bottom Right | None |
| 310089 | 38 | 34.75 | 3.875 | None | Radiator | Top | Bottom | None |
| 310090 | 28.3125 | 26.75 | 4.125 | None | Radiator | Left | Left | None |