Mack Heavy Duty Truck & Bus Parts
High-Quality Aftermarket Mack Truck Parts
At Active Radiator, we take pride in being a dependable manufacturer and distributor of high-quality aftermarket heavy-duty Mack truck parts. With a focus on Heavy Duty Truck & Bus Radiators (HDC), Charge Air Coolers (HDC), and Condensers (HDC), we are committed to providing top-notch products that meet the demands of even the most challenging commercial applications. No matter what your hauling, Active has the aftermarket Mack truck parts you need for optimal results and performance.
Keep Your Fleet On The Road
Our mission is simple: to keep your fleet running at its best. We understand that every minute your truck is off the road, it costs your business time and money. That's why we are dedicated to offering durable, reliable, and efficient replacement parts that ensure your Mack trucks perform optimally, delivering on power, efficiency, and dependability.
Why Choose Active Radiator?
Extensive Product Range: We offer an extensive range of aftermarket heavy-duty Mack truck parts, including radiators, charge air coolers, and condensers designed specifically for Heavy Duty Trucks & Buses.
Quality Assurance: All our products undergo rigorous quality control tests to meet and exceed industry standards. When you choose Active Radiator, you can trust that you're getting top-quality parts that will withstand the toughest operating conditions.
Expertise & Experience: With years of experience in the industry, our team possesses in-depth knowledge and expertise to assist you in finding the perfect replacement part for your Mack truck. We are always ready to answer your questions and provide technical support when needed.
Customer Satisfaction: Customer satisfaction is at the core of our business. We strive to build strong, long-lasting relationships with our clients by offering exceptional service, timely deliveries, and competitive pricing.
Nationwide Distribution: Our distribution network covers a wide geographic area, ensuring that you can access our premium aftermarket parts for your Mack truck wherever your operations are located.
Mack Truck Aftermarket Product Offerings
Radiators (HDC): Our heavy-duty radiators are engineered to maintain the optimal temperature of your Mack truck's engine, preventing overheating and ensuring maximum performance.
Charge Air Coolers (HDC): Active Radiator's charge air coolers are designed to provide efficient cooling for the compressed air coming from the turbocharger, improving engine efficiency and performance.
Condensers (HDC): Our condensers are crafted to enhance the air conditioning system's cooling capabilities, making your Mack truck's cabin a comfortable place to be in even the most demanding conditions.
Contact Active Radiator Today
When it comes to aftermarket heavy-duty Mack truck parts, Active Radiator is your go-to source. Whether you are looking for radiators, charge air coolers or condensers, we've got you covered. Contact us today, and our knowledgeable team will be more than happy to assist you with your specific needs. Keep your fleet on the road with Active Radiator's reliable truck parts!
Hard-To-Find Older Mack Replacement Parts
Whether you are buying aftermarket Mack truck parts for your heavy-duty truck, or need hard-to-find older model replacement parts, Active Radiator has you covered. We carry an impressive selection of newer and older model truck parts including radiators, oil coolers, charge oil coolers, and even bus isolator kits. Contact our team of experts today to order your parts. Need help finding the right part? No problem, give us a call and we can make sure you get the exact truck part you need. Already know what you need? Feel free to order Mack parts online!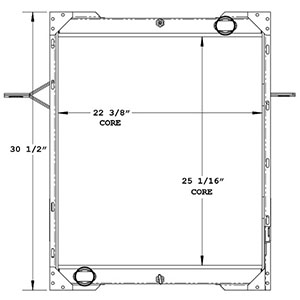 PART NUMBERS
730001
730001ST
7301
S7301
S7301F
MAC01
MK81
239470
SC239470
SCSI239470
437118
437118S
557118
SRK7118
FLX000402
HDC010214
730570
5000541986
41035000541986
41035000541988
730036WF
730036PTWF
730036PTXWF
1003617
1003617BX
21138659
25195191
3MF5554M2
3MF5555M
3MF5555M2
3MF5581M2
730064
730064BT
Browse Mack Radiators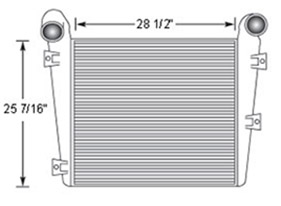 PART NUMBERS
MAC17302
MAC17302N
621CA115
1115
BTC1115
BT1115
CAC1115
CAC115
WSR1115
222074
SC222074
SCSI222074
CA2074
441158
441159
MK14B
MADAC14B
DURMADAC14B
DHTMA14B
DHT14B
374114B
FLX010402
SRMMAC14B
44MAC14B
FLX010402
HDH010265
HDH010265P
HDH010265BP
17V9715
3MD514M
3MD514AM
3MD19M
1030047
1030101
1030173
204SX217
817142
817141
368FF1
1030047
1030101
3MD19M
MAC17330
MAC17330R
MAC17330N
621CA330
HDH010529
HDH010529BP
222267
SC222267
SCSI222267
CA2267
MK18I
CBMK18I
MADAC18I
DURMADAC18I
DHTMA18I
DHT18I
374118I
FLX010424
441311
CAC382
PC2921
3MD515
4937500001
83446431
62E00464301
MAC17311R
MAC17311N
BTC1120
BT1120
1120
CAC120
CAC1120
WSR1120
222084
SCSI222084
CA2084
SC222084
441163
SF0420V
MK18B
MADAC18B
DURMADAC18B
DHTMA18B
DHT18B
374118B
SPI44013004
44013004
AR443004
24004
17R911301
17V9764
RHT035
HDH010210
HDH010210BP
HDH010210P
MAC010
MAC17311
MAC17311N
PPD710367
PC2920
REA611018
SRMMAC18B
SRMMAC18BBP
44MAC18B
FLP010410
FLX010410
4937400001
4937400002
4937405001
4937405002
4937405004
7103670001
3MD519
3MD519A
25154148
Browse Mack Charge Air Coolers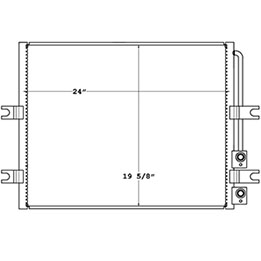 PART NUMBERS
CON0030
CON0090
CON0071
Browse Mack Condensers
View Product Browser With Pictures
---
| Part Number | Height | Width | Depth | Filler Neck | Product | Inlet | Outlet | Oil Cooler |
| --- | --- | --- | --- | --- | --- | --- | --- | --- |
| 280120 | 40.875 | 8.8125 | 4.5 | None | Charge Air Cooler | | | None |
| 450952 | 26.75 | 25.3125 | 3.25 | Right | Radiator | Left Center | Center | None |
| 451271 | 29.25 | 26.25 | 4.125 | Front | Radiator | Dual | Dual | None |
| 730001 | 25.0625 | 22.375 | 2.25 | None | Radiator | Right | Left | None |
| 730002 | 30.4375 | 22.375 | 2.25 | None | Radiator | Left | Right | None |
| 730003 | 32.875 | 22.375 | 2.25 | None | Radiator | Right | Left | None |
| 730004 | 30.4375 | 22.375 | 2.25 | None | Radiator | Right | Left | None |
| 730005 | 29 | 39.5625 | 2.25 | None | Radiator | Left | Left / Bottom | None |
| 730006 | 27.5 | 34.6875 | 2.25 | None | Radiator | Left | Left / Bottom | None |
| 730007 | 27.5 | 34.6875 | 2 | None | Radiator | Left | Right / Bottom | None |
| 730008 | 36.0625 | 28.5 | 2 | None | Radiator | Right | Left | None |
| 730010 | 29.5 | 22.75 | 2 | None | Radiator | Right | Left | None |
| 730011 | 31.6875 | 29.25 | 2 | None | Radiator | Right / Top | Left | None |
| 730012PTWF | 35.3125 | 35.375 | 2 | None | Radiator | Right | Right | Bottom |
| 730014 | 39 | 26.8125 | 2.25 | None | Radiator | Right | Left | Bottom |
| 730015 | 26.3125 | 35.375 | 2 | None | Radiator | Left | Right | Bottom |
| 730018 | 39.125 | 34.375 | 2 | None | Radiator | Left | Right | Bottom |
| 730019 | 39 | 26.8125 | 2.75 | None | Radiator | Right / Top | Left | Bottom |
| 730020 | 39 | 26.8125 | 2.75 | None | Radiator | Right / Top | Left | Bottom |
| 730021 | 39 | 26.8125 | 2.75 | None | Radiator | Right / Top | Left | None |
| 730022 | 26.25 | 22.75 | 2 | None | Radiator | Right | Left | None |
| 730023 | 39 | 26.8125 | 2.75 | None | Radiator | Right / Top | Right | None |
| 730024 | 39 | 26.8125 | 3.75 | None | Radiator | Right / Top | Left | Bottom |
| 730025 | 39 | 26.8125 | 3.75 | None | Radiator | Right / Top | Left | Bottom |
| 730026 | 39.125 | 35.125 | 2.25 | None | Radiator | Left | Right | Bottom |
| 730029 | 29 | 34.25 | | Top | Radiator | Left | Left | None |
| 730035 | 28.5 | 22.75 | 2 | None | Radiator | Right | Left | None |
| 730039 | 28.6875 | 34.375 | 2.25 | None | Radiator | TOP LEFT | Bottom Right | None |
| 730040 | 39 | 26.8125 | 2.75 | None | Radiator | Right / Top | Right | Bottom |
| 730041 | 38.75 | 27.5 | 2.25 | None | Radiator | Right | Right | Bottom |
| 730042 | 38.75 | 27.5 | 2.25 | None | Radiator | Right | Right | Bottom |
| 730043 | 38.75 | 27.5 | 2.25 | None | Radiator | Right | Right | Bottom |
| 730044 | 38.75 | 27.5 | 2.25 | None | Radiator | Right | Right | Bottom |
| 730045WF | 35.3125 | 35.375 | 2 | None | Radiator | Right | Right | Bottom |
| 730051 | 38.75 | 27.5 | 2.25 | None | Radiator | Right | Right | Bottom |
| 730052 | 38.75 | 27.5 | 2.25 | None | Radiator | Right | Right | Bottom |
| 730053 | 38.75 | 27.5 | 2.25 | None | Radiator | Right | Right | Bottom |
| 730054 | 38.75 | 27.5 | 2.25 | None | Radiator | Right | Right | Bottom |
| 730055 | 33.4375 | 35.5 | 1.9375 | None | Radiator | Right / Top | Bottom Right | Bottom |
| 730056 | 22 | 18.4375 | 2.375 | None | Radiator | Top | Top | None |
| 730057 | 49.6875 | 34.1875 | 2.0625 | None | Radiator | Left | Right | Bottom |
| 730058 | 28.8125 | 34.375 | 2.25 | None | Radiator | Top Left | Bottom Left | None |
| 730059 | 30.4375 | 33.6875 | 2.625 | Center | Radiator | Left | Left | None |
| 730060 | 37 | 32 | 2.625 | Right | Radiator | Left | Right | None |
| 730061 | 31.375 | 17.0625 | 2.25 | None | Radiator | Top Left | Top Right | None |
| 730063 | 43.25 | 30.875 | 2.625 | Right | Radiator | Left | Left | None |
| 730064 | 38.625 | 33.5 | 2.25 | Center | Radiator | Right | Left | Bottom |
| 730065 | 38.625 | 33.5 | 2.25 | Center | Radiator | Left | Left | Bottom |
| 730066 | 28.8125 | 34.375 | 2.25 | None | Radiator | Left | Right | None |
| 800009 | 35.3125 | 35.5 | 2 | None | Radiator | Right | Right | None |