Motorhome Radiators – Browse Replacement Parts
We understand how urgent motorhome repairs can be, especially if you own or rent out a large number of motorhomes.
When you need a new radiator, you can trust Active for your motorhome radiator repair & replacement needs!
With our wide selection of parts for almost every motorhome manufacturer on the market, you can have a replacement radiator in record time. Our team of expert technicians can perform a repair quickly so you can put your motorhome back into service with minimize downtime.
You can start by browsing our selection of motorhome radiators below, then find a convenient location near you. We look forward to serving you soon!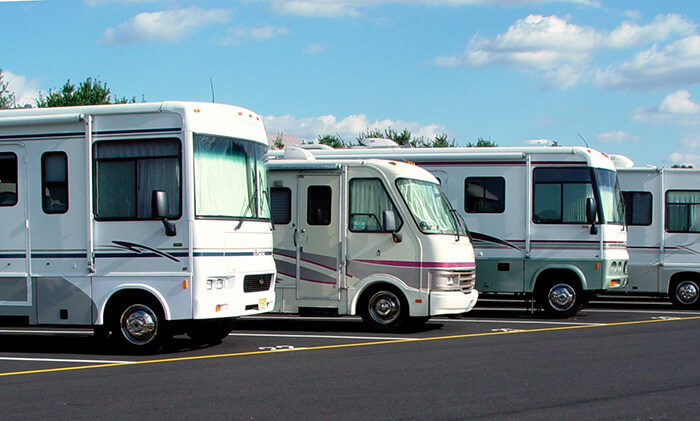 View Product Browser With Pictures
---
| Part Number | Height | Width | Depth | Filler Neck | Product | Inlet | Outlet | Oil Cooler |
| --- | --- | --- | --- | --- | --- | --- | --- | --- |
| 310004 | 34.875 | 26.125 | 2.25 | Left | Radiator | Right | Left | LEFT |
| 310005 | 29.75 | 26.125 | 2.25 | None | Radiator | LEFT | RIGHT | BOTTOM |
| 310008 | 37.875 | 26.125 | 2.25 | None | Radiator | RIGHT | LEFT | LEFT |
| 310009 | 34.875 | 26 | 2.25 | None | Radiator | Right | Left | |
| 310010 | 34.875 | 26 | 2.25 | None | Radiator | RIGHT | LEFT | LEFT |
| 310014 | 38 | 21 | 2.75 | None | Radiator | RIGHT | LEFT | N/A |
| 310018 | 38.125 | 23.375 | 4.125 | None | Radiator | Left / Top | Left Bottom | Right Tank |
| 310020 | 36.375 | 23.6875 | 4.125 | None | Radiator | LEFT | LEFT | None |
| 310022 | 24.375 | 24 | 1.5 | None | Radiator | Right | Left | Left |
| 310024 | 38.25 | 24.1875 | 4.125 | None | Radiator | Right | Right | Left |
| 310025 | 36.5 | 22.8125 | 4.125 | None | Radiator | LEFT | LEFT | None |
| 310026 | 49.75 | 30.5625 | 5 | None | Radiator | LEFT | RIGHT | Left |
| 310027 | 44.25 | 23.3125 | 5 | None | Radiator | LEFT | Right | Left |
| 310028 | 47.75 | 25.1875 | 5 | None | Radiator | LEFT | Right | Left |
| 310029 | 44.25 | 23.3125 | 5 | None | Radiator | Left | Right | Left |
| 310032 | 48.375 | 23.3125 | 3.6875 | None | Radiator | Right | Right | None |
| 310037WF | 25.125 | 24.875 | 2.25 | None | Radiator | LEFT | Right | BOTTOM |
| 310039 | 36.5 | 23.5625 | 4.125 | None | Radiator | Top /Right | Bottom Right | None |
| 310046 | 36 | 23.625 | 4.125 | None | Radiator | Top Right | Bottom Right | Left |
| 310047 | 39 | 24.1875 | 3.875 | None | Radiator | Top Left | Bottom right | Right |
| 310060 | 45.75 | 23.25 | 5 | None | Radiator | | | Left |
| 310072 | 37.5 | 31.75 | 2.0625 | None | Radiator | Top Left | Bottom Right | None |
| 310079 | 38.5 | 22.875 | 4.125 | None | Radiator | Top Left | Bottom Right | Right |
| 310085 | 35.625 | 25.5625 | 2.25 | Left | Radiator | Right Top | Left Bottom | Right |
| 310087 | 46.875 | 23.6875 | 5 | None | Radiator | Top Left | Bottom Right | Right |
| 310095 | 38 | 26.25 | 2.8125 | None | Radiator | | | None |
| 310099 | 39.9375 | 31.6875 | 2.25 | None | Radiator | | | None |
| 310102 | 38.25 | 26.25 | 2.75 | None | Radiator | Top Right | Bottom Left | None |
| 310122 | 42.5 | 26.75 | 4.125 | None | Radiator | Top | Bottom | Bottom |
| 310127 | 29.0625 | 39.4375 | 1.9375 | None | Radiator | TOP LEFT | BOTTOM RIGHT | None |
| 310130 | 35 | 25.9375 | 2.25 | None | Radiator | Top Right | Bottom Left | None |
| 310134 | 39.81 | 32.7 | 4.5 | None | Radiator | Top Right | Bottom Left | None |
| 310136 | 42.25 | 31.66 | 2.25 | None | Radiator | Top Left | Bottom Right | None |
| 310143 | 38.1875 | 18.9375 | 2.25 | None | Radiator | Top Right | Bottom Left | None |
| 310147 | 39 | 19.25 | 5 | None | Radiator | Left | Right | None |
| 310152 | 42.875 | 19.875 | 3.6875 | None | Radiator | Left | Right | None |
| 310156 | 50.125 | 23.1875 | 3.6875 | None | Radiator | | | None |
| 310159 | 42.75 | 19.25 | 5 | None | Radiator | | | None |
| 310160 | 47.1875 | 24.9375 | 2.25 | None | Radiator | | | None |
| 310164 | 45.75 | 22.8125 | 5 | None | Radiator | Left | Right | Right |
| 310165 | 44.375 | 29.6875 | 3.875 | None | Radiator | Left | Left | None |
| 310168 | 28.25 | 20.1875 | 2.25 | None | Radiator | Left | Right | Right |
| 310169 | 27 | 26.25 | 2.8125 | Center | Radiator | Left | Right | Bottom |
| 310171 | 49.5 | 30.5625 | 5 | None | Radiator | | | |
| 310172 | 45.25 | 18.5625 | 6.25 | None | Radiator | | | None |
| 450578 | 43 | 20.25 | 3.6875 | None | Radiator | Top Left | Bottom Right | None |
| 450678 | 39.125 | 26.75 | 5.5 | None | Radiator | Top Left | Bottom Right | None |
| 450799 | 43.38 | 16.041 | 6.25 | | Radiator | | | |
| 451231 | 41.375 | 29.6875 | 3.0625 | None | Radiator | Left | Right | None |
| 451499 | 42.5 | 23.5 | 3.5 | None | Radiator | Right Center | Left | Right |